Contact
Leonard Law, P.S.C.
178 Barnwood Drive, Edgewood, Kentucky 41017
jtl@jennifertleonard.com
Direct Dial: 859-344-3744
Assistant: Lois Herzog
Email: lah@bclfirm.com
Phone: 859-344-3749
Bar Admissions
Commonwealth of Kentucky
State of Ohio
Education
Salmon P. Chase College of Law
Northern Kentucky University
Juris Doctor – December 2007
Law Review
University of Kentucky    
Graduated with Departmental Honors
Bachelor of Business Administration – May 2001
emphasis in Marketing
Honors & Community Involvement
2021-2023 Kentucky Super Lawyer
2017-2019 Kentucky Rising Star
Co-Chair of Estate Planning Section NKBA
St. Elizabeth Foundation, Committee Member – 2014 – 2017
Redwood School Board of Overseers & –  2014 – present
Dorothy Wood Foundation, Board Member
FAN Committee, The Greater Cincinnati Foundation – 2014 – present
Northern Kentucky Estate Planning Council
President – 2012, 2013
Vice President – 2011
Cincinnati Bar Association
Speaking Engagements & Publications
7/12/2018
Facts and Forms  – A Panel Discussing Common Factual Scenarios and Document Drafting Tips and Traps  – Including Document Assembly
7/28/2017
Facts & Forms: Common Factual Scenarios and Document Drafting Tips and Traps;  UK CLE 44th Annual Midwest-Midsouth Estate Planning Institute, Lexington, Kentucky
4/27/2017
Special Needs Planning Seminar – The New STABLE Act; Redwood School, Ft. Mitchell, Kentucky
8/29/2016
It's All Connected – The Inter-Section of Family Law and Other Practice Areas; Northern Kentucky Bar Association; What You Don't Know Could Get You Sued; Ethics Red Flags
2/12/2016
Cincinnati Bar Association Speaker at Balanced Living Seminar
9/17/2015
Northern Kentucky Estate Planning Council; Portability; Metropolitan Club
9/17/2014
CPA Society – Ohio Accounting Show; Duke Energy Center; ABC's of Gift and Estate Tax
Northern Kentucky Law Review – 2006- 2007
Co-Authored Administration of Principal and Income for the Commonwealth – Published Fall 2007
Winner, Northern Kentucky Law Review Competition
Jennifer Traxel Leonard, Esq.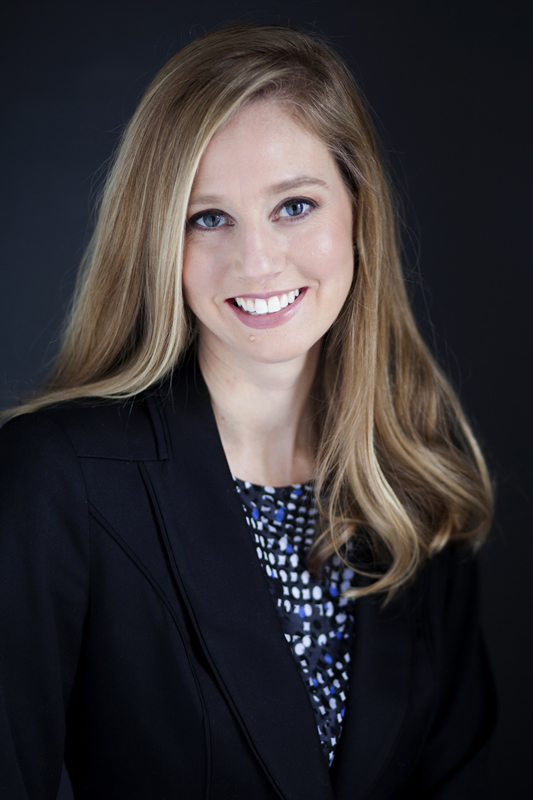 Law school was not part of Jennifer's plan. She jokes as practicing law was the one thing she did not want to do. However, after witnessing her parents navigate the estate and trust administration process with the death of her grandparents, she learned that there is more to "law" than the glamorous television lawyers and set out to help families during times of their deepest struggles.
Jennifer graduated from the evening program at Chase College of Law at Northern Kentucky University in 2007. Working during the day in a law firm, attending school at night, holding membership on the Law Review, and balancing family commitments taught her the importance of strong work ethics. In 2001, she graduated with honors from the University of Kentucky with a Bachelor in Business Administration with an emphasis in Marketing.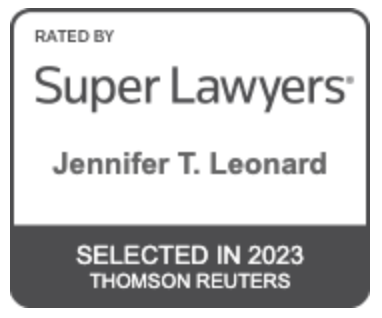 She is grateful for the opportunity to work with clients of all generations and backgrounds to make sure their wishes are honored and their families are provided for – both on a personal level and on a financial level.
Jennifer is an active member of her community with involvement in Redwood School and the Greater Cincinnati Foundation.
Representative Matters:
Designed many unique comprehensive estate plans for multi-generational families while minimizing or deferring tax by utilizing various advanced estate planning techniques including: defective grantor irrevocable trusts, qualified personal residence trusts, irrevocable life insurance trusts, charitable lead trusts, charitable remainder unitrusts, and marital/credit shelter revocable trusts.
Counseled estate and trust fiduciaries in fulfilling their legal duties which included preparing probate court documents, obtaining asset valuations, consulting appraisers to determine fair market values, compiling assets to prepare inventories, facilitating asset transfers to respective heirs or beneficiaries, liquidating personal or business assets, ensuring satisfaction of creditors' claims, and preparing accountings.
Analyzed post-mortem planning options and assisted clients in the implementation.
Counseled small business owners relative to business succession planning. Drafted organizational documents including shareholder agreements.
Developed strategy to save an irrevocable trust a million dollars of income tax.
Prepared Federal Gift Tax Returns (709), Federal Estate Tax Returns (706) and the related state counterparts, Income Tax Returns for Estates and Trusts (1041).
Advised non-profit organizations and prepared the applications (1023) to obtain tax exempt recognition with the Internal Revenue Service.
Reviewed and analyzed business contracts for a large family owned real estate company.